Cancun, Cancun, Cancun, Luxury Yachts Cancun Charters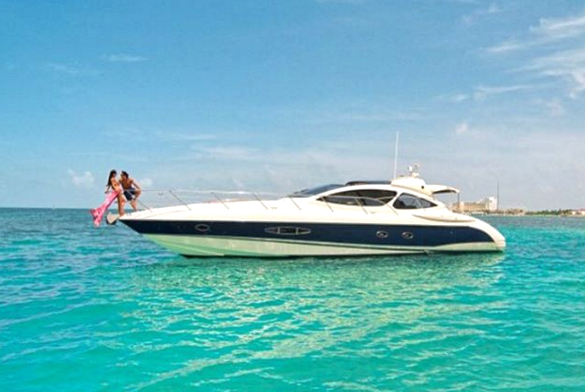 Cancun is a peninsula known for its hospitality to the tourists who head over to the Mexican beaches to experience the beautiful natural scenic views that the Caribbean has to offer. It is next popular destination in the Caribbean and is house to numerous top notch hotels. Apart from that the city life of Cancun has its own charm. Being established and planned according to the pattern of many famous residential regions, Cancun has what it takes to make it an ideal beach locality with all the relevant elements to complete the whole picture. Tourists head over to Cancun from all over the world especially in vacations to experience the not so conventional leisure activities that Cancun has to offer. These include lodging in the top notch luxurious hotels and enjoying the scenic sun rises and sun sets that perfectly blend in with the dark hue of the Caribbean Sea. Also, if culinary arts and the diversity of the food available kick start your day then every day spent in Cancun is going to be a memorable one for you as the culinary variety of food outlets in Cancun is mind blowing. .
But apart from the on land attractions, there is still a lot more to offer in Cancun in the terms of off shore entertainment and water sports. Thanks to the calm and enjoyable waters that the Caribbean Sea has to offer. One can always plan a trip to explore the diversity that is offered in the waters adjoining Cancun. There are numerous sightseeing options in the form of offshore islands. Also, Cancun is the home to world's second largest natural coral reef which means a lot of marine diversity and also a significant potential to be a game fishing spot. It can also be in the form a calm cruise in the shallow as well as deep areas of the Caribbean Sea around Cancun.
Cancun Yacht Charters
There are times when one gets tired of the hustle and bustle that is always on the peak in the city and at that point a quick solitude with the person you love or with your family is the only thing that one can ask for. So, for this purpose, nothing is better than hiring a luxurious yacht and sail away into the calmness of Caribbean and also let the gentle breeze as well as the rustle of the mild waves touch your heart while you are at it. These characteristics of Cancun are going to prove to be an effective doze in not only making your worries fade but also it will be a break from the routine for you, your loved one, your friends and even you family. So, book a tour with Cancun yachts now and leave the rest of the worries to us as making the Cancun yacht charter one of the best things in your life is what we believe in and that is what we strive for. This tour is going to stay in your memory for the years to come and you will be able to treasure it for the rest of your life.

Great 21 foot Bayliner Olympic Edition. 8 person capacity.
Have great day out on the water on this fast boat. Cruise to Isla Mujeres, snorkel at the reef.
We provide captain , snorkeling gear,case of beer, bottled water, ice for only $499.00 USD
Call to reserve today or CLICK HERE FOR MORE INFO.
Special Yacht Cancun Offers
Contact us for our specials. Weekly charters are also available.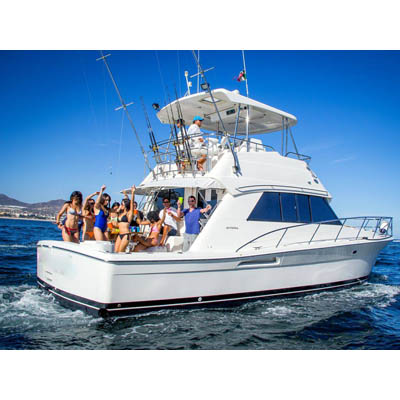 47' Riviera Yacht
This yacht is a perfect combination of style and luxury. It has a spacious saloon with all the required equipment and comfortable furniture inside. It has spacious cabinets and stylish fittings, tables and furniture in the kitchen, cabins and headroom. All these features make 47' Riviera a perfect yacht for various different purposes.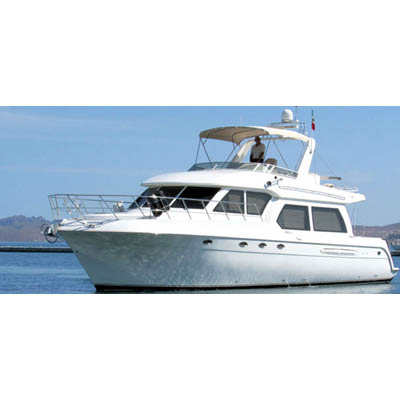 55' Navigator
This yacht is the definition of elegance and sophistication. It can seat up to 10 guests on deck and with top notch speakers, barbecue equipment and upscale finishes, it is perfect for all kinds of yacht events. With glossy cabinetry and countertops, contoured edges and leather sofas, it provides a completely luxurious feel. Comfortable master cabins and guest stateroom can accommodate 4-5 people.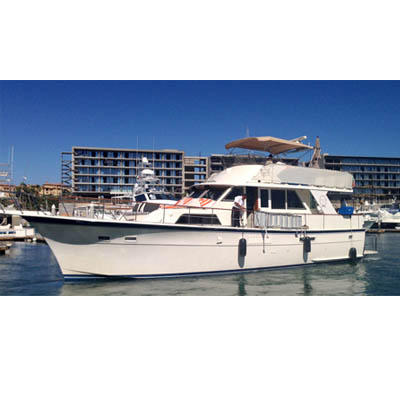 65' Classic Hatteras
The73 foot Blue Water yacht is very popular in the whole Mexico features. It has 3 staterooms and a very spacious design. This yacht is usually used accommodate 15-20 people for a cruise but can accommodate up to 40 people for short special events. It is perfect for all kinds of trips and events. Whether it's a family and friends cruise or small dance party or even a corporate dinner, this yacht can be used for a perfect time out there in the blue waters surrounding Cancun.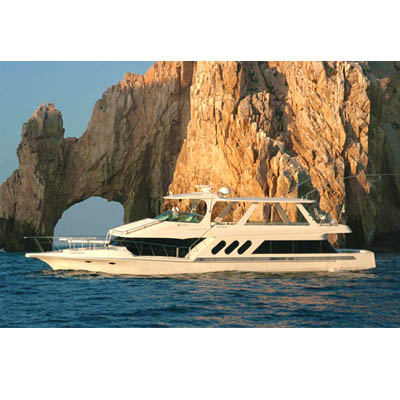 72' Blue Water Yacht
Classic Hatteras is a beautiful yacht with 3 stateroom layout, gallery and spacious cockpit. It has an sophisticated design with its main salon elegantly decorated with warm wood paneling, light carpeting dark colored counter tops and beige windows. This yacht offers performance without compromising even a little on comfort and luxury. All the rooms are well equipped and elegantly designed. It has beautiful shower, washrooms, and kitchen and also offers some optional features like TV, sound system and internet.