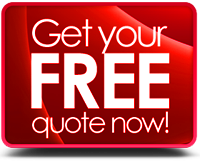 47' Four Winns Special Offer Yacht Cancun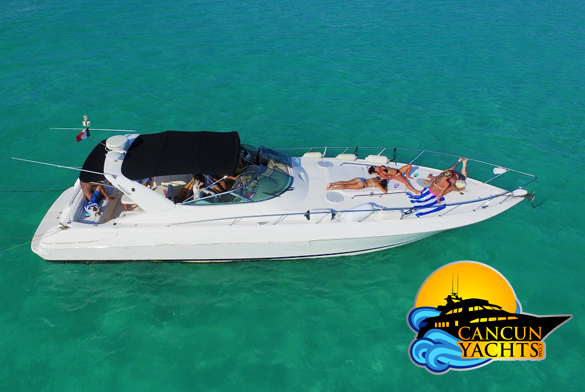 Very few things can compare to the experience of relaxing on board of a beautiful yacht. At Cancun Yachts, we make sure you have a memorable experience from start to finish. In fact, we are considered the top yacht charter company not only because of our luxury vessels, but also our affordable rental fees that will suit any budget.
At Cancun Yachts, we want to offer you much more than an affordable way to experience the luxury of a yacht. We want to create an atmosphere, an experience you won't forget.
Enjoy private tours in Cancun, explore the beauty of Isla Mujeres, have fun during your family vacation or enjoy the romantic sunset on board of a luxury yacht with your partner making plans for a future together.
Our clients are all amazed, happy and satisfied with the quality of our service. And we are certain you will, too. Choose your favorite yacht today and experience what Cancun has to offer! 47' Four Winns Special Offer Yacht Cancun
Special Yacht Cancun Offers
Contact us for our specials. Weekly charters are also available.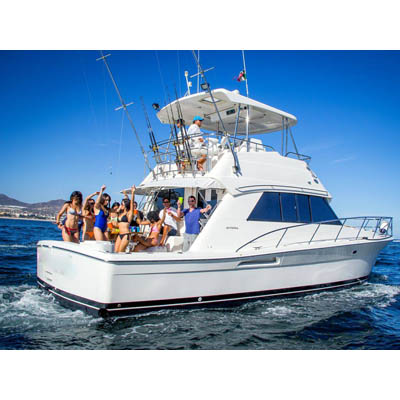 47' Riviera Yacht
This yacht is a perfect combination of style and luxury. It has a spacious saloon with all the required equipment and comfortable furniture inside. With expansive cabinets, stylish fittings, tables and furniture in the kitchen, cabins and headroom, these features make 47' Riviera the perfect yacht for all your needs.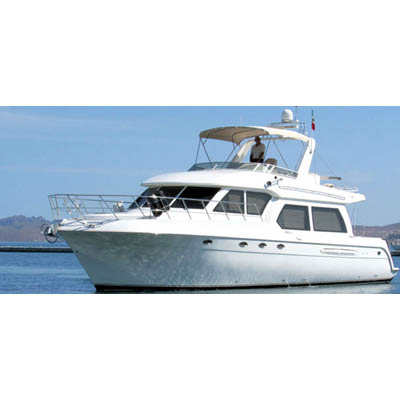 55' Navigator
This yacht is the definition of elegance and sophistication. It possesses room for up to 10 guests on deck. With top notch speakers, barbecue equipment and upscale finishes, it is perfect for all kinds of yacht events. The glossy cabinetry and countertops, contoured edges and leather sofas provide a completely luxurious feel. Comfortable master cabins and guest stateroom can accommodate 4-5 people in a place where sophistication and elegance are melt together.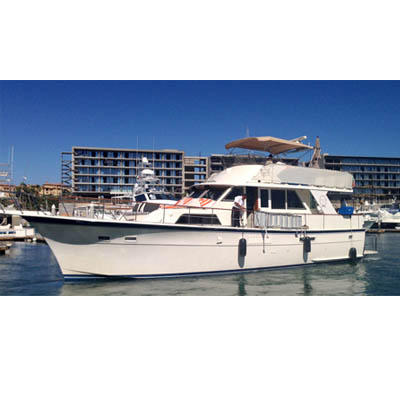 65' Classic Hatteras
Classic Hatteras is a beautiful yacht with a 3-stateroom layout, gallery and spacious cockpit. It has a sophisticated design with its main salon elegantly decorated with warm wood paneling, light carpeting dark colored counter tops and beige windows. This yacht offers performance without compromising comfort and luxury. All the rooms are well equipped and elegantly designed. It has beautiful shower, washrooms, and kitchen and offers optional features such as TV, sound system and internet.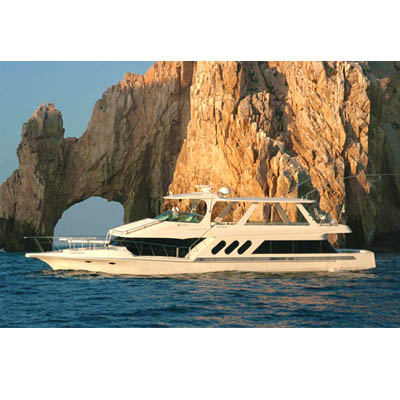 72' Blue Water Yacht
The 73´ Blue Water yacht is a very popular choice with Mexican features. It has 3 staterooms and a very spacious design. This yacht accommodates 15-20 people for a cruise, but can also accommodate up to 40 people for short special events – making it the perfect selection for all kinds of trips and events. Whether it's a family and friends cruise, a small dance party or even a corporate dinner, this yacht can be used for a perfect time in the blue waters surrounding Cancun.